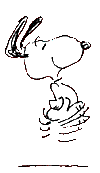 Welcome to Ms. King's Music Room!!​
Hey guys! I hope you are all doing great!
I really miss you and look forward to sharing some fun Music activities with you. Each week, I'll be making some videos that I will be able to share with you. I have begun posting the videos to our new Facebook page called "Sulphur Schools Little Bulldog Music". This week I have videos for your grade level and also a "Just for Fun" video that you all can sing with. You can participate just like you do in class! Hooray! Take care and I will see you soon!

Parents: Just a Reminder!!!
If you have any pictures of our programs from this school year that you would like to post on our Music site, please send them to my email and I will post them. You can click on Photo Album at the side or bottom of this page to see the pictures I have already posted.